So Meaghan is currently working in Institutional Effectiveness (also called Institutional Research). There's a whole other blog post lurking behind that particular job, but most importantly for this (brief) article is the fact that as a member of IE she has now gone to two harrowing humanities/education-research-themed conferences, and has brought some very important information gleaned via rigorous social science cross training. Chiefly that social scientists are fucking HARD CORE.
Yes Rly. Let's face it: social science is the science geologists make fun of to make themselves feel better. It's part of why it gets the glommed on reputation of being "soft science," aka not particularly rigorous or thoroughly examined. Having sat through many, many social science talks, Meaghan can now very definitively say that is bullshit. Sure, there were some shitty talks that focused on anecdotal evidence with little to no sample size - but we've seen that in Paleontology too (
this specimen looks a little different - NEW SPECIES! #CopeAndMarsh #SchultzAndFalkenbach)
. On the whole, the talks she saw were empirically designed, fantastically implemented, and had some really interesting implications for the way we teach.
But that wasn't what was so hardcore.
Dear reader, have you ever heard about a little nightmare called a "Paper Presentation"?
It sounds so simple - you just present what your paper is on, full stop right? HAHAHA No. These crazy-ass gluttons for punishment actually put together panels of similar papers, present their shit, and then a demon they placed in the audience on purpose comes to the front, takes the microphone and
TEARS THEIR PAPERS APART IN FRONT OF EVERYONE THEY RESPECT AND LIKE.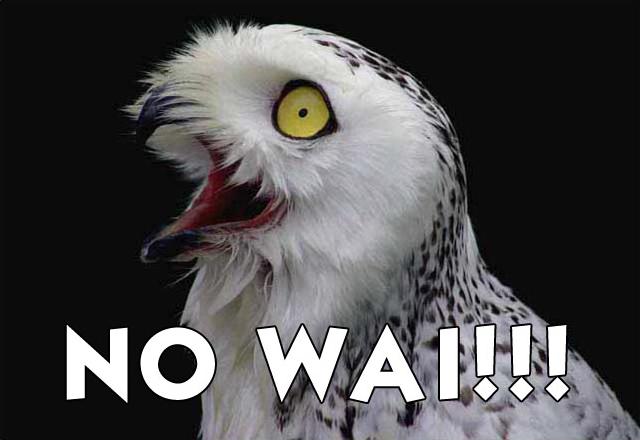 Unlike when this happens in paleontology (where an angry audience member decided to give the presenter a piece of their - usually very old and poorly functioning- mind), this invited peer reviewer doesn't have 30 seconds to blurt out their rage... they have 20 minutes. If you, like both Meaghan and Amy, have ever slowed down your talking at the end of a presentation to run the clock on the time to ask questions, can you even
imagine
the pain of doing that for 20 full minutes?
The craziest thing is that the presenters actually signed up for that!
They said, "yes please, put me in a position where Reviewer 2 can tell me I suck to my face and also the faces of my committee and colleagues and potential future employers."
They said, "I'd like to sit at a banquet table in front of a room of 50 and be told that my study of diversity lacks perspective because my team of researchers isn't as diverse as our study group."
They said, "I'd like to turn progressively more red as I and the 4 other session presenters are berated for our lack of sample size and our delusions of statistical grandeur."
So the next time you encounter a social scientist, we want you to look that reputation of "softness" and kick it in the goddamned teeth. There ain't nothing soft about it - those folks got 20 lb balls, and diamond-hard ovaries. Their genitals are steel, their souls are pure, and we will never ever complain about getting cornered at a poster session ever again.
So here's to you, you crazy sons of bitches! The next time somebody UmActually's us, we'll think of you for strength. If you can suffer through your field's fires, we can handle a little bit of spluttered uninvited feedback.
--------------------------------------------
Hey! Do you like reading this blog? Interested in more content? Reward our desperate burning need to know people like us by following us on Instagram (
@Mary_Annings_Reveng
e for Amy,
@NessieLovesGobbles
for Meaghan's dogs), Twitter (
@MarysRevenge
), or Facebook (
Mary Anning's Revenge
)