Congratulations! You are considering going to graduate school in some sort of STEM field*. Ahead of you are a mountain of applications and decisions, and just think - that sensation you have of
maybe I'm not worthy
? Yeah, get ready for a
LOT OF THAT
. It can be really intimidating to apply for graduate school, and lots of people get too stuck in the mind set of "well what if I'm not good enough" when what they really need to be focused on is whether or not the place they are going is good enough for them. There will be plenty of time for self-doubt once you get into graduate school, but trust us, this absolutely is a key time to be picky.
But graduate school is a big life choice, and whether you have one school in mind or many different schools you now get to ask yourself the really awkward questions that will help you decide:
Do I Even Want to Go to This Graduate School?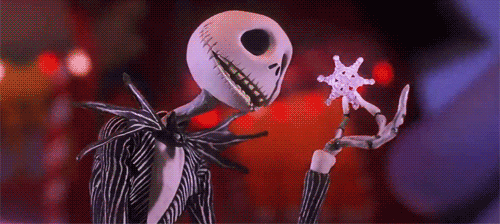 WHAT IS THIS?
Graduate schools programs come in
all shapes, and so do students; make sure you're picking a program where you will excel, not one where you will flounder.
How many classes do I have to take to graduate?
Meaghan had to take 16 real-kid credits over the entirety of her Ph.D.; Amy had to take a royal fuck-load just for her Master's (30+ credits). Programs are different, and you should pick one that matches you. Some people hate classes and some absolutely love them - it all depends on how you learn. It is also a good thing to keep in mind given the current tax plan that may or may not cause most graduate programs to collapse because t
uition waivers will suddenly be taxed
... under that program, you're gonna want the fewer credits program for sure.
What are comprehensive/qualifying exams like?
When you're new to a Ph.D. program, you're called a student. Then at some point you take this series of rigorous, Hunger-Game-esque tests called your Qualifying Exams and you're suddenly a Ph.D. Candidate. These tests are totally different between programs but all programs have them. They are all terrifying, but you may find that one sounds radically more terrifying than another. Regardless, it's a good thing to know what you're getting yourself into. Also important to ask is
how many people fail?
and also,
what happens if I fail?
In some schools, comprehensive exams are used to weed people out early on and failing can result in expulsion... which may happen very frequently or not very commonly at all. If people regularly fail comprehensive exams and get kicked out of the program, it would be very much in your interest to ask why.
What happens if I drop out?
Look it happens. Sometimes people realize they don't want a Ph.D. or a Master's after all, or that they hate their program and need a change. If you come in as a Ph.D. student, how difficult is it to get a Master's? Backup plans are important, because you should never be in the head space of "if this doesn't go the way I wanted my life is over."
Amy was accepted at UT Austin as a PhD student in physical anthropology, but her program required students to complete a Master's along the way. This worked out SUPER well for Amy, because she realized she was not a good fit for the program, completed the requirements for the Master's degree, and PEACED THE FUCK OUT for a sweet paleontology position at the Museum of the Rockies (yayayayayayay!).
Things happen, be open to change and different routes. You are not failing if you drop out of graduate school, you are making an insanely hard choice that will benefit your overall happiness. It wasn't an over-night decision for Amy to drop out of UT, more like a slow accumulation of facts that could no longer be ignored. Speaking from experience, making this choice won't be easy in the lead-up, and it won't be easy in the aftermath: Amy definitely still struggles with the worry that people will think she's stupid because she left her program and that she couldn't handle the PhD. However, Meaghan and anyone who's ever spoken to Amy knows the truth: Amy is wicked smart, but Amy + Anthropology = sad face.
So: when talking to grad schools, don't just prepare for the best outcome - is there a parachute out, or is the only degree the Ph.D.?
Some departments are full of amazing professors who love what they do and where they work, and have really happy and motivated graduate students. Others are full of brilliant people who aren't real strong in the people skills. Both of these can be functional programs, provided you pick the right one for you.
How happy are the graduate students?
Look, if you're going to graduate school it needs to either be with people you like in a place you don't hate to live, or in a place that has a good enough reputation to be worth it in the end. If your coworkers are miserable, ask them why - chances are it's going to affect you too. Some specific questions to help you elicit the answers you need are: How do you get along with your advisor? How do you feel about the program? What are the biggest cons of the program here? If you could change one thing what would it be?
How happy are the faculty?
Are you going to not have three certain people on the same committee because they'll act like hyenas with your thesis playing the freshly killed corpse? Are all of the professors secretly demons?
Is your advisor an asshole?
There are a lot of different ways to mentor someone, and all of them are effective for the right person. Some people need a person to really push them, to be blunt and abrasive to help motivate them to finish. Others need good communication and lots of compliments to stay on task. Some students prefer self-direction, others like to be micro-managed. Figure out what your mentee preference is and see if your advisor can match it. You can outright ask them, for one, but also ask their students. Sometimes people think they mentor one way but actually act the other.
AND NOW WE COME TO THE SUBJECT OF PAYMENT...
Americans don't like talking about wages (a fact Meaghan read in a Chinese tour guide book on America 10 years ago) and there can be a tendency to want to avoid discussing the very fundamental fact of money when you're looking at a graduate program. This can be particularly difficult for people fresh from undergrad, where you spent money to get the education you received and it's hard to escape that mind set. But as a graduate student you are bringing education and research
to
your program and you deserve some form of compensation for that. Here are some sample questions you really need to ask, either of your advisor or of one of their graduate students:
What sort of payment do I get?
Are students primarily research assistants or teaching assistants? How much specifically is the salary, and how many hours per week are you paid for? Most RAs or TAs are salaried, but often universities will quote the full-time salary even though they never pay anyone for more than halftime work, so it's important to clarify where that money is coming from and how much of it people take home.
Does the salary cover the cost of living?
2000$ dollars per month in Eugene is amazing, and in New York it is not. Are you going to have to take out more loans to cover your housing and food?
Is tuition fully waived?
You should not be paying for your classes, especially since many programs have you taking "research credits" which would be you paying them so you could work for them, which is dumb. If your tuition is not fully waived, is the offered salary large enough to cover the remainder?
Are there benefits?
Healthcare, dental, and vision packages are all becoming an important part of graduate program packages and are included in quotes as part of your payment. These things are particularly important for Ph.D. students - remember, you're going to get kicked off your parents healthcare at age 26, and trust me, you do NOT want to be paying healthcare bills yourself (this is also relevant for older Master's students).
What happens during the summers?
Some schools don't offer funding during the summers. Do they have direct lines to other sources of income like internship placement?
Is my fellowship guaranteed?
Are there more students than there are TAships? If so, what are the chances you'll get kicked off your fellowship in the future? Some fellowships are guaranteed but only after you've passed some sort of bar - maybe passed your candidacy exams or possibly after your first year. Sometimes only Ph.D. students get guaranteed fellowships.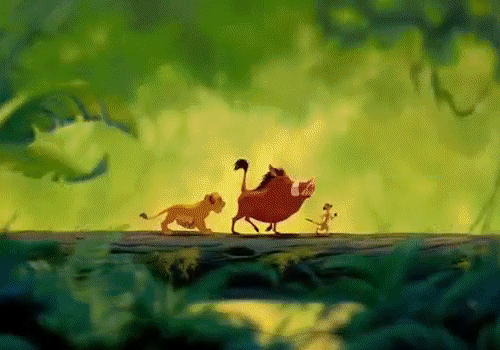 WHAT HAPPENS TO STUDENTS AFTER THEY GROW UP?
Finally, you'll want to look into what happens to students that show up here. Not just are they miserable and starving (though VERY IMPORTANT), but where they get employed, and how long it takes them to graduate (and whether they will graduate at all). If students enter a department and get stranded, swimming in circles and never finding their true career path, that might be a department to avoid unless you are very, very self-motivated. If you want to enter the private industry but all the students go into academia, perhaps that department isn't a great fit for you.

In the end, there are a lot of decisions that go into choosing a graduate school. Don't be afraid to turn down an offer, defer enrollment until later, or transfer if a school doesn't work out. Don't let your ambitions trap you in a place that isn't going to get you where you need to go -

especially

if it's going to lead you into debt or misery. As two people who have made it out of graduate school we can confirm: grad school is hard, so it'd better be damned well worth your time and energy.

----------------------------------------------




*Like, this could theoretically be applicable to the humanities... but definitely not all.




Thanks for reading, and we hope you choose well - but remember, it's okay to change your mind later for whatever reason comes up. We're trying to post more regularly, but if you like this blog and want more content in between posts, you can boost our egos by following us on Instagram (

@Mary_Annings_Reveng

e for Amy,

@NessieLovesGobbles

for Meaghan's dogs), Twitter (

@MarysRevenge for Meaghan, or @AmyLynnAtwater for Amy's brand new, totally under-used account

), or Facebook (

Mary Anning's Revenge where we both contribute

).